success begins here
Kinisi Flow® Membership
When you become a Kinisi Flow® member,
you are getting much more than a fitness program!

Our message is about encouraging 'Movement for Health'. That means having a holistic approach to physical health. This starts with having a better understanding of how each of the part's connect to support you as a whole. We want to support your understanding of each component such as the physical, emotional, intellectual & spiritual to help benefit you in other areas of your life. Each will be different to the individual, but w
e believe it all starts with '
Movement for Health'.
What is the
Kinisi Flow® Membership?
About your membership
The Kinisi Flow® membership is a monthly licence subscription fee that will give you access to the members only area via the

platform.

The licence fee will cover your licensing agreement & permission to use our copyright branded content & promotional materials.

Being a licensed member gives you the ability to teach Kinisi Flow® anywhere - provided that you have the correct fitness certification/credentials.

You will receive members perks, from exclusive educational workshops, discounted content, instant access to new Kinisi Flow® class packages from the portal.
How it
Works?
A membership you have control over

We have created an affordable membership, as we believe that
movement for health
should be accessible to everyone.
The Kinisi Flow® Monthly Membership
Save with the monthly subscription fee of £35 per month to receive Instant access to the movement training & education provided.
For Full Membership Benefits & Breakdown
Click Here
- (See Q14 under FAQ)
Learn about Kinisi Flow® & the system of training, Theory & Science of what we do!

Develop your movement repertoire & skills

Become a better professional

Certification of completion

Ultimate distance training with video tutorials & learning materials provided for your success

Become an official licensed Kinisi Flow® instructor

Receive the Masterclass Flow plus bonus plans

Instant access to all future Kinisi Flow® class releases & the learning materials provided

Access to dynamic conditioning plans

Access to holistic movement planner

Access to pre-class stretches and video tutorials

Legally allowed to use all Kinisi Flow® promotional materials


Join our private social media platform
Whats Included?
New Content
Providing you with high quality unique content,
that's cost affective & giving you control over your learning, training experience & process.
A brand new Kinisi Flow® class package will be released every third of the year

(every 4 months) - Apr, Aug &

December.

A class

package

includes the new Kinisi Flow® class, plus the dynamic movement plans - worth £500.

Each class comes with full tutorial breakdowns of the movements with growth &

branching moves and flow choreography notes.

Highlight Moves video tutorials.


Access to the pre-class stretches and full video tutorials.

Each class flow can last up to 16 weeks as you progress the flow story.

The progressions will always give the class a brand new feel of NEW!
This means both you & your students can feel the true benefits from following the process and program till the end.
Dynamic Conditioning Plans
You will receive new dynamic conditioning plans with each new Kinisi Flow® release. These plans are to support your movement journey.
Develop your movement fitness
Master new movements
Improve movercality & flowcality
Assist you with your own personal development
Movement Lifestyle Planner
A Holistic Movement Lifestyle planner will be provided on how to incorporate & accumulate Kinisi Flow® movement nutrition training into your weekly schedule.
Pre-Class Stretches
Full video tutorials on how to include stretching
and breathwork into your Kinisi Flow® class.
Community Platform
A connecting movement culture is one that grows together. It allows you to encourage, support & share your journey with each other, as you explore, self develop & practice with like minded individuals wherever you are.

Membership Perks

Virtual seminars
Affiliate discounts
Kinisi Fit virtual class discounts
Exclusive access to classes such as Free2move
Future Kinisi Fit (Movement Fit) Instructors workshop for existing Kinisi Flow® instructors & members only!
Once you sign up to

the Kinisi Flow® Workshop & Membership

A place on the L1 intensive workshop day

Info on your

membership plan (T&Cs apply)

Pre-workshop prep plans worth £350 - includes upper & lower body joint prep & connective tissue follow along classes, movement nutrition sequences & PDFs

Kinisi Flow®

Manual (Theory & Science)

Access to the members area & portal

Access to our private community platform

The

Kinisi Flow® Masterclass + Dynamic Conditioning plans (on completion of workshop day & once you have completed your membership)

And more!
What Happens After The Workshop Day?
We will continue to help you unlock your inner potential so you can excel in your individual or professional field. Provide you with the ultimate support network, learning experience with tools & materials for your success. Become a student & enhance the mover & teacher within YOU!

You have the option to Teach

& be a Student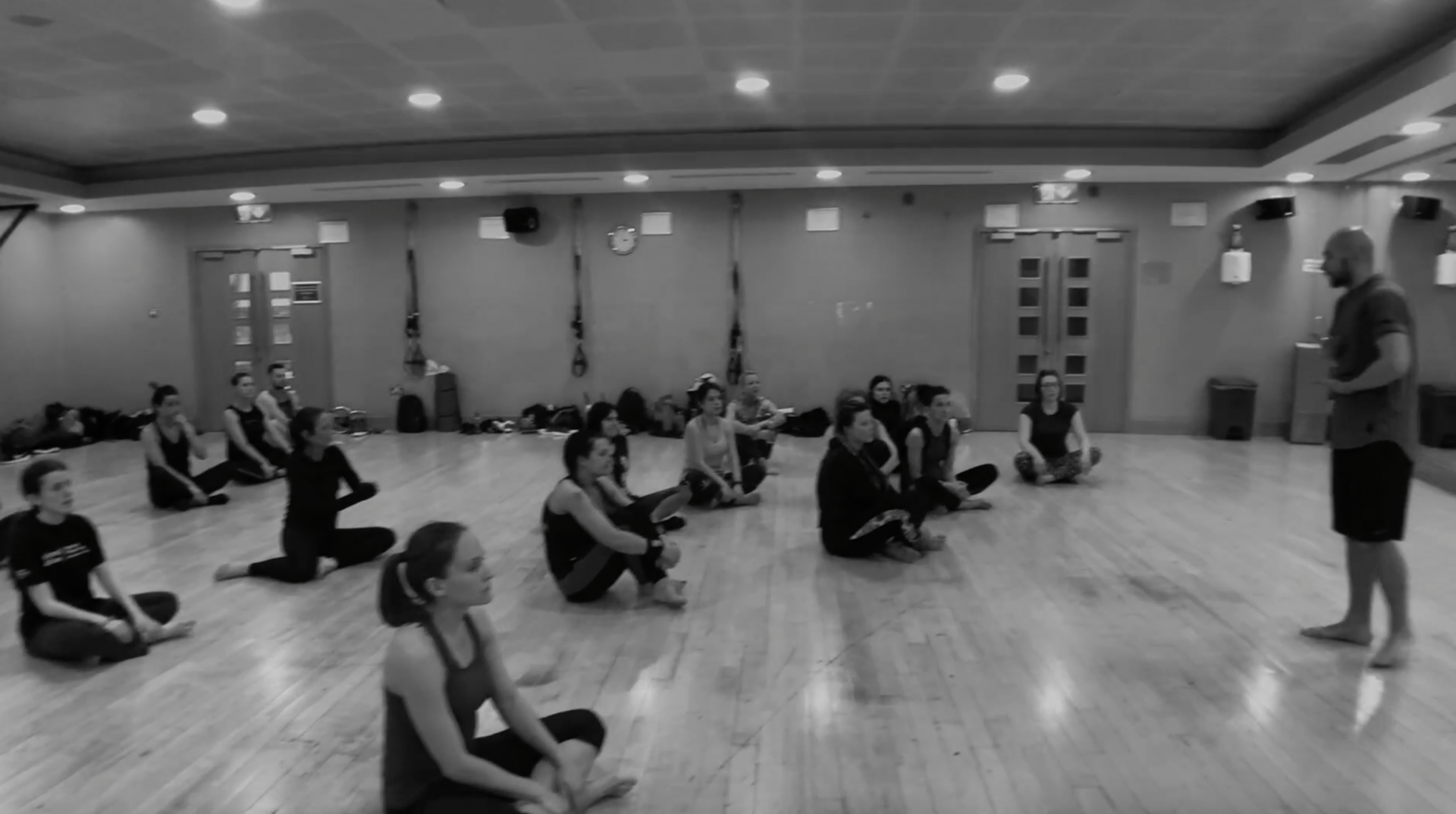 WHAT IF YOU CHOOSE TO TEACH THE CLASS SYSTEM?


There is no final assessment:

As the study of movement is ongoing.

The ability to teach anywhere: You can deliver a class in any physical or virtual location that you wish, providing you have the correct fitness credentials.
Discounted Movement Labs: You will have to attend 1-2 movement labs per year as part of your licence agreement, continued training & up skilling to become a better professional.
Earning potential: Create an income with something you're passionate about.
Official Instructor: You will be able to advertise that you are a Kinisi Flow® instructor legally.
Advertise: Use our copyright branded material for advertising & promotions.
If you would like to become an instructor please follow the instructor process found in FAQ (
Read here
Q9) and in your manual.

IMPORTANT LEGAL INFORMATION


ANYONE WHO IS NOT A LICENSED KINISI FLOW® MEMBER CAN NOT TEACH THE SYSTEM IN PRIVATE OR PUBLIC &/OR ADVERTISE THAT THEY ARE A KINISI FLOW® INSTRUCTOR. YOU MAY USE THE SYSTEM & WHAT YOU HAVE LEARNED OF OUR PROGRAM IN YOUR PERSONAL MOVEMENT PRACTICE ONLY, ANY OFFENDERS WILL BE PROSECUTED
Join Our Global Community
The Benefits Are Endless!
Created with